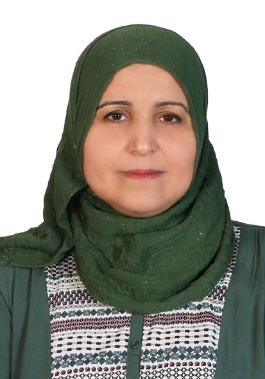 Dr. Suzan Jabbar Obaiys, University Malaya, Malaysia
I am an active researcher, my research is mainly in the field of mathematical modelling, complex systems, and analysis which is important to a diversity of applications (multidisciplinary work). I work on developing, generalizing, and modifying mathematical modelling systems and applying these models in different fields such as material engineering, physics, image processing, and information theory. I have developed various techniques and suggested new mathematical systems for processing data.
I have published more than 45 research articles, a book, and a chapter of a book in high-ranked journals and around 16 conference papers. I have collaborated with many researchers around the world in various occasions. These works have been accepted by some of the field's top journals, including Mathematics, Symmetry, Advances in Difference Equations, Entropy, Polymers, Axioms. The significance of my contribution in the field could be judged by the high citations (over 346 in the last five years with 11 h-index) received on my work.
https://scholar.google.com/citations?user=G4Djie4AAAAJ&hl=en
I can also distinguish myself as an active researcher through the recurring presence as a peer reviewer. I have conducted reviews for around 30 different journals, including the Advances in Difference Equations, Mathematics, Symmetry, International Journal of Mathematics in Operational Research, International Journal of Advanced Operations Management, Education, Machines, CMC-Computers, Materials & Continua, and many more. The fact that I have been solicited to serve as a reviewer in this capacity demonstrates my excellence in my area of research. Peer review is a key aspect of the publication process, as it ensures that research being produced is deemed by other experts to be of the highest quality. In these roles, I have established myself as a leader providing valuable feedback to my colleagues. I also serve as an editorial board member for two Journals; SCIREA Journal of Materials and Acta Scientific Computer Sciences.